Tennis Only Gift Cards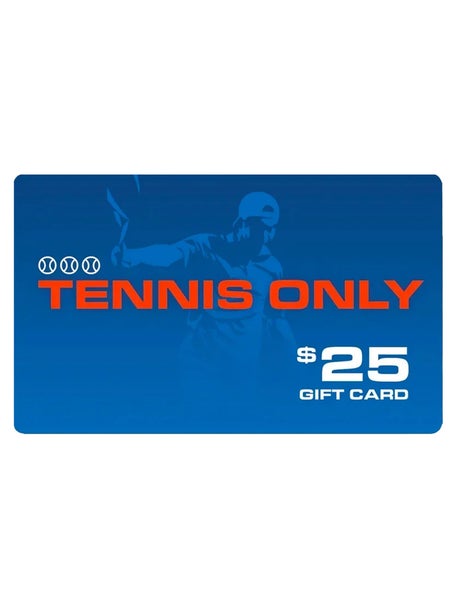 Tennis Only Gift Cards
Order a physical gift card that will be sent to you via mail carrier. Traditional gift cards can be ordered in increments of (insert increments)
Great for a last minute gift, digital gift certificates arrive in the recipients email box within 24 hours. E-Gift certificates can be ordered in any amount above $10.
We will match or beat any posted overall price advertised in-store or online on in stock items.
Frequent Questions
Yes, you can redeem more than one Gift Card per order.
Physical Gift Cards may be ordered in multiple quantities on one order.
If your order is placed before 5pm EST time, your Gift Card will be posted on the same day.
Yes, all Tennis Only orders receive a confirmation email within two business days.
No, our sales system will use available credit to pay for all products, including shipping fees on your order. If your order total exceeds available credit you will be asked for an additional method of payment to cover the total cost of your order. If your order total is lower than available credit, your remaining credit will be saved in our sales system and available to be used on future orders.
No, Gift Cards cannot be used as a payment method to purchase additional Gift Cards.
Yes, the Gift Card will expire 12 months from the date of purchase and any unused value will not be refunded or credited.